Why Should I Use WordPress?
Why Use WordPress
Why should I use WordPress? There are plenty of options out there, and you've probably heard the hype around some of them before. Still, whether you're interested in building an eCommerce site or simply looking to set up a personal website that showcases your portfolio, there are reasons why WordPress is your best option. In this article, we'll go over the various benefits of using WordPress and hopefully convince you that it's the right platform for you!
1) WordPress is free and open-source
One of WordPress's most important characteristics is that it's free to use. This comes with a number of benefits: you don't have to pay for a license or any hosting fees; it costs nothing to run and maintain; and, best of all, there are many developers and designers who offer services for free just for having access to WordPress code. Best of all, being open-source also means it's easy to develop new plugins to extend your site in ways you never imagined possible!
While the WordPress software is free, you will need a domain name and web hosting to get it up and running. A domain name is what your visitors will type into their browser's address bar to get to your website (.com). Web hosting is similar to your website's home, where all of your website's files are kept. We recommend Bluehost or SiteGround for both hosting and domain names. They are one of the world's largest hosting companies and an official WordPress hosting providers.
2) Very flexible and easy to use
There's a reason why WordPress is used by so many people around the world for their websites. Its flexibility allows you to start out small, but it's also ready and able to expand as your website grows. It's perfect for both smaller sites that need a good starting point with easy customization, or much larger sites that are looking for all of the power of a fully scalable CMS without having to pay big bucks for advanced software.
While you can use any HTML editor to design your website, it's generally easier to create a site using a web-based platform. WordPress is probably one of those easiest and most user friendly platforms out there. It lets you create, modify and update your website with minimum effort (and maximum creativity). It includes a simple dashboard with various menu options listed in the sidebar. You can easily create posts and pages, change the look of your website, add navigation menus, and more.
3) SEO friendly
Search engine optimization (SEO) is a way to promote your website for its target audience. Google makes about $100 billion in revenue per year and their primary source of revenue comes from advertisements. By helping you with SEO, you will be giving them a reason to feature your content on their site. That means more people are exposed to your work and will potentially interact with it by consuming or sharing it. WordPress is high-quality code that includes semantic markup. This means that Google and other search engines will rank it higher than websites without this formatting. This is why WordPress sites typically rank higher in search engines than sites that aren't.
4) The community is fantastic
Let's get one thing straight: The community of people who use and contribute to WordPress is fantastic. There's a reason why so many people recommend it to other bloggers. Even though you might have learned how to create your website with Wix or Squarespace, taking that next step to make a truly user-friendly website (and online portfolio) requires learning something new—something that most DIY website platforms don't provide by default. And if you want help from professionals, well, good luck trying to find any. With WordPress, though, you don't just have a ton of tutorials out there—you also have a huge online community ready and willing to lend their expertise and help you out when things go awry.
5) Customization isn't a problem
The great thing about WordPress is that it's highly customizable and can be adjusted to your specific needs. However, there's no need to worry about trying to figure out how to get everything working just right—there are tons of easy-to-use themes and templates you can easily install. With a little help from a third party plugins, designer, or developer, you can build a totally unique website that looks completely professional without spending any time on coding. In fact, even if you want something very basic like a portfolio or corporate site, hiring someone else with knowledge of code to put one together is likely cheaper than building it yourself.
6) Safe and secure
WordPress was developed with security in mind, and it is an extremely safe and secure way to build a website. However, you can still take some other steps to make your website even more secure from cyber threats. You can make sure your site is secure by installing free WordPress security plugin, iThemeSecurity. You will be well protected against threats such as brute force attacks and malware.
7) WordPress will never go out of style
Content management systems (CMS) and blogging platforms have come and gone in recent years, but WordPress is still around. Despite its popularity, people still wonder why they should choose it over something else. Why you should use WordPress can be boiled down to one word: trust. Since its creation in 2003, more than 18% of all websites are built on top of a foundation of WordPress code . Its longevity alone is a good reason to consider using it for your website needs.
Wing My Web LLC is a WordPress Website Design and Development & Security Agency. We specialize in WordPress designing E-commerce, Marketing/Business, Blog/Media outlet, Educational, and Portfolio websites. We can help you with all aspects of your website redesign including mobile-optimized websites, website conversion, SEO, and even social media management. Check out our services and request a quote today!
Summary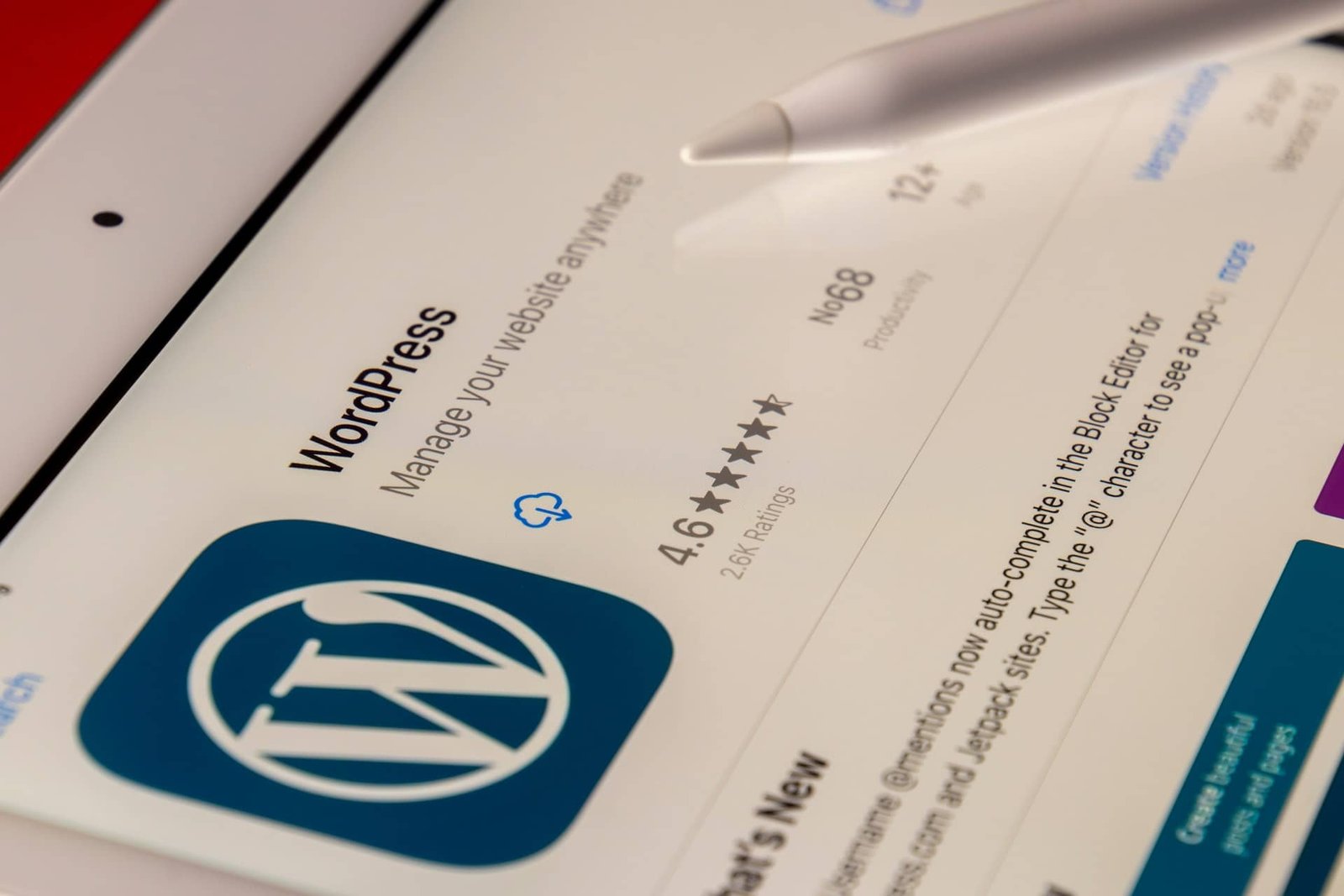 Article Name
Why Should I Use WordPress?
Description
7 reasons to use WordPress in 2022
Publisher Name
Publisher Logo